Juan Ramón Loubriel Stadium - Bayamón, Puerto Rico
(La Islandera)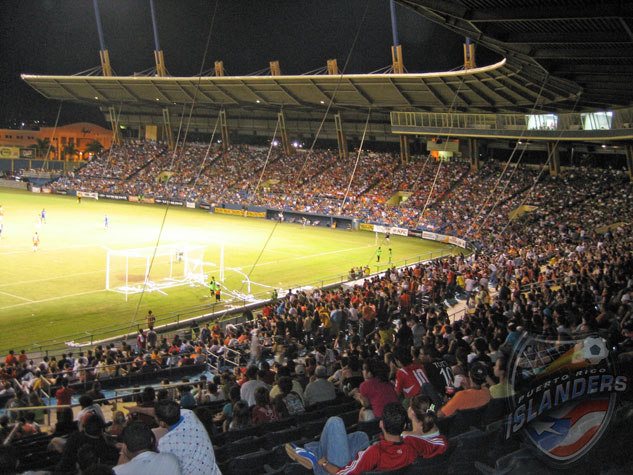 Juan Ramon Loubriel Stadium
Built in 1974, originally as a baseball stadium, was the home of the Vaqueros de Bayamón until 2003.
With the dissolution of the baseball team, the Stadium became the home of the Puerto Rico Islanders FC. The Stadium has a maximum capacity of 12,500 and starting at the end of the 2011 Season, the Municipality will begin remodeling the Juan Ramon Loubriel Stadium which will have increased capacity and much more!
Right Field Room:
Capacity for aprox. 150 people. Ideal for all kinds of activities such as Birthday Celebrations, Corporate Events, Sponsors Events, etc.
Municipality of Bayamon
Bayamon, Puerto Rico